Welcome to Brookline
A thriving, socially-minded town surrounded by greenery.
Brookline is a welcoming community just west of Boston's city limits. Surrounded by nature preserves and parks, the town offers myriad opportunities to enjoy the outdoors with family and friends. Residents are known for their dedication to building a strong, cross-generational community, making Brookline a place where people of all ages and backgrounds enjoy the charm and culture the town has to offer. The high quality of life means those who settle in Brookline are likely to stay for many years to come.
Surrounded by greenery, Brookline is a haven for nature-lovers with a tight local community. The town has thriving small businesses and a grassroots arts scene, with all the attractions of Boston and Cambridge just next door.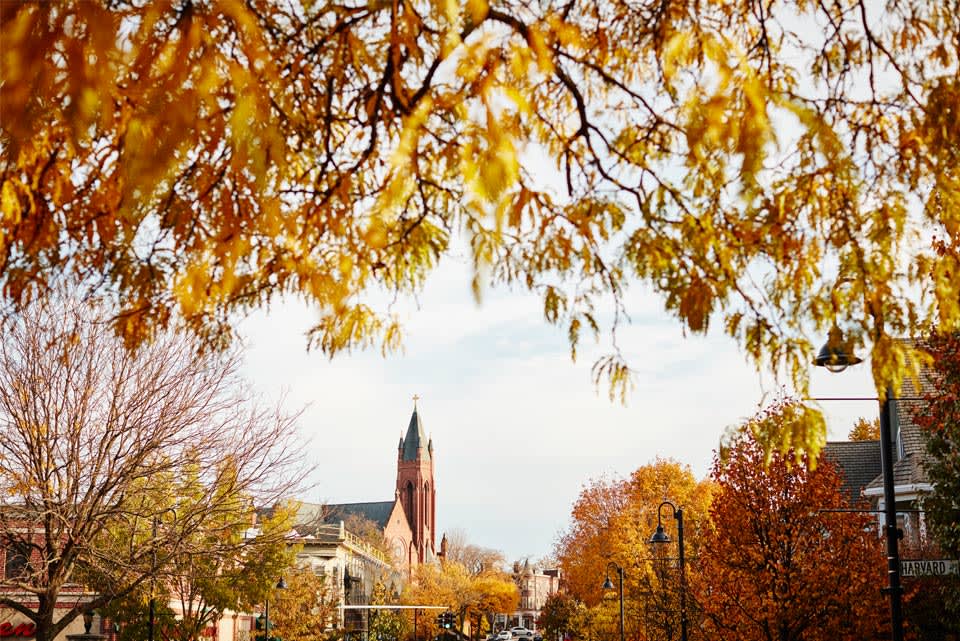 What to Expect
Spacious homes and quick commute times.
Brookline homes offer ample space, inside and out. From hanging up art on wide-open walls to planting vegetable gardens in the backyard, Brookliners make the most of the room they have. Since Boston and Cambridge are right next doors, Brookline is a top choice for commuters working in technology, education, medicine, and greater Boston's other flourishing industries.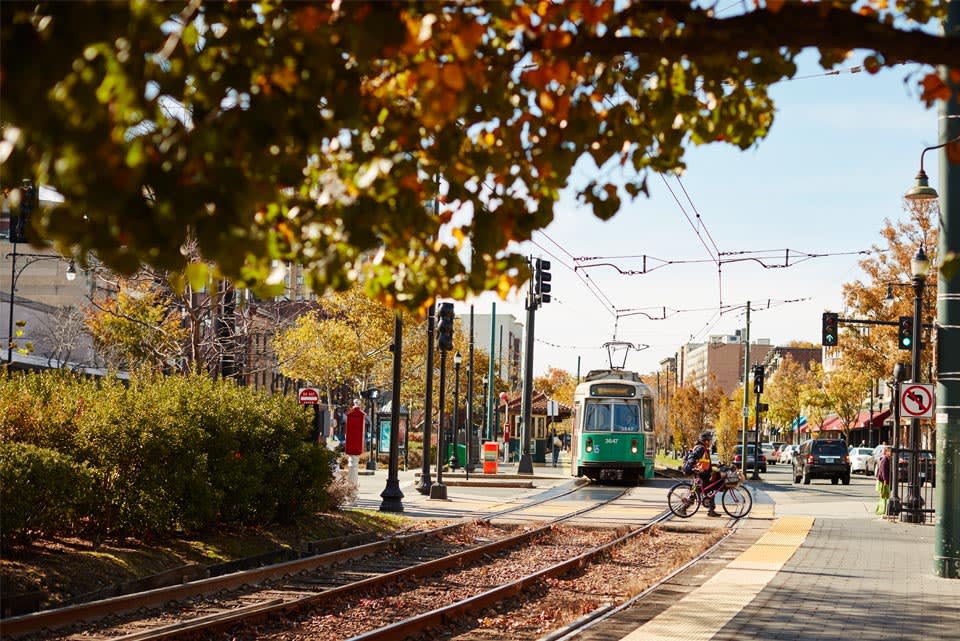 The Lifestyle
Deeply connected to nature and neighbors.
With four multi-acre nature sanctuaries and miles of walking and jogging paths, Brookline residents revel in the natural world. They make a point to swing by the Thursday farmer's market and snag a crisp head of lettuce grown on Brookline's own hydroponic farm. Connections to neighbors come naturally too, whether that takes the form of striking up a conversation over a strong cup of coffee at Café Fixe, suggesting a good read while in line at Brookline Booksmith, sharing a bowl of homemade pasta at Pomodoro, or toasting a craft brew at Washington Square Tavern.